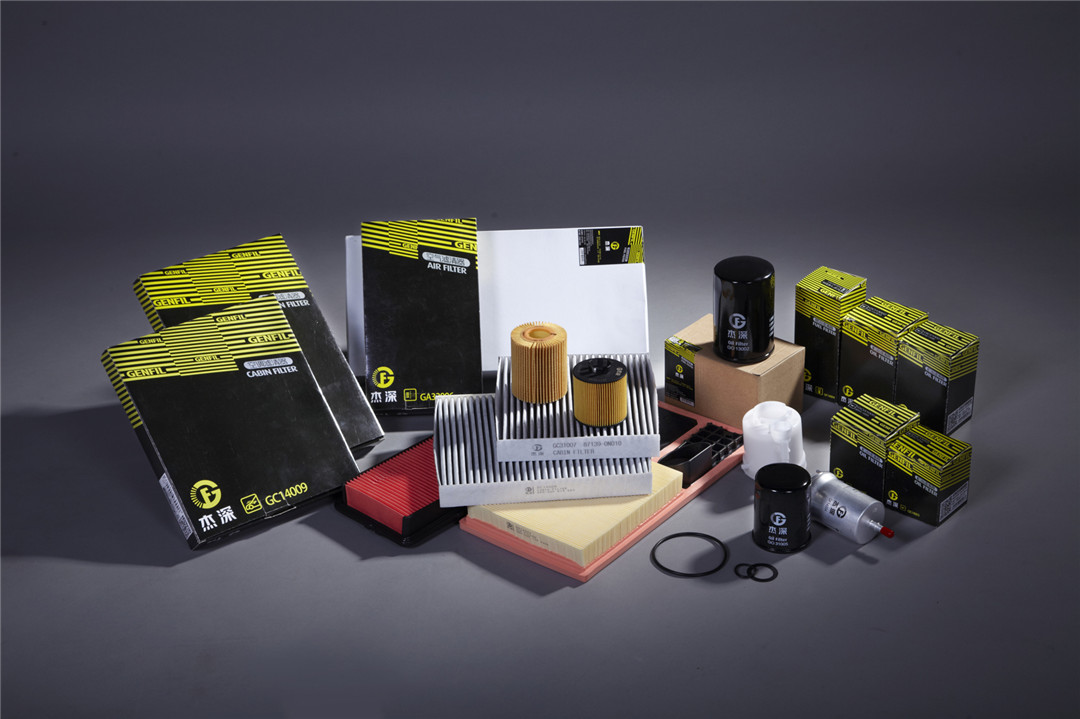 G&W brands Genfil filters and Gparts wearing parts
We mainly supply parts in two brands, GENFIL and GPARTS.
The brand Genfil is mainly applied for auto filters,including Genfil Air filter,Genfil Cabin filter,Genfil oil Filer,Genfil fuel filter,Genfil Air dryer and Genfil transmission filter,for the domestic and abroad markets.Genfil filters are produced with high quality filter media which can meet the OE and premium brand quality,and they are offered with cost-effective and flexible MOQ.
The Gparts brand is for other parts except filters,it includes cooling system parts,A/C parts,suspension&steering parts,engine parts,transmission parts and others.Gparts is mainly for the abroad markets,we are building the stock system for the fast moving items,to meet the small order quantity requirement and fast delivery time.All Gparts we produced are according to the OE or premium brand requirement,they are reliable and with very best competitive price,and the quality warranty we can do it with 2 years.